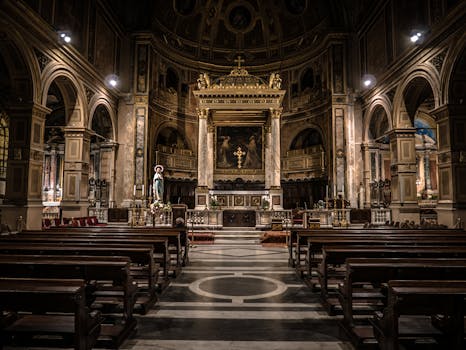 Good morning! That was mom's voice by 5am on a Sunday morning as she opened the door. She would lead her little women to the bathroom in turns to have their bath and then get each one dressed for mass. It was easy to get this done in such short time for mass at 6:30am because the day before, the girls would have done a little dress rehearsal and all the outfits including under-wears and accessories to go with their outfits were set. Each girl knew the spot to pick up her items and put them on, getting help were needed. Before this a little cup of warm chocolate was taken by the girls to sustain them for an hour or so at mass. Dad would also assist the girls while mum got ready too.
The family would leave for mass and at mass no restlessness was tolerated. The girls sat in order with their dad and had to pay attention to all done in church as they would have to say a word or two later at home. If there was need to go out they returned in no time too. Mass is over and as they leave the church they exchange pleasantries or stop for few chit chats. The girls waited in the car if the chitchats took long. Finally it is time to head home.
Once home we had a proper breakfast. Sunday meals were always special. The family sat at table and enjoyed breakfast together. After that a little cleanup would follow and would last till time to prepare lunch. They would have lunch and after that a siesta. Retiring to their rooms the house became quiet for a while. Siesta is over and that is time to get ready for the week ahead. Mom would cross check assignments and get school wears ready for the week. The girls would be getting their hair done too for the week and then leave for Sunday school in church again.
Sunday school lasted for 2 hours and dad was a teacher there. When that was done, they will return home for dinner. After dinner, the girls had to say what was learned at mass that is if they weren't asked to at Sunday school. Missing it earned a scolding or a good spanking. Brief TV time before they ended the day.  Its 9pm and time to say goodnight.
That was a typical Sunday in the life of the girls.
So, do you have that special Sunday while growing up? I would like to know. Who said it has to be a Sunday? It could be any day, so just feel free to share. I am eager to read.
Div.